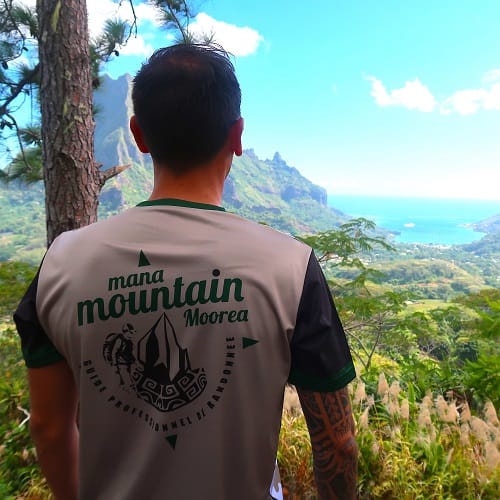 Discover Moorea with a profesional guide
Embark on a unique journey into the heart of Polynesian biodiversity with a certified professional hiking guide equipped with all the necessary safety gear. With confidence, they will accompany you through the forest and respectfully introduce you to the richness of the Polynesian universe.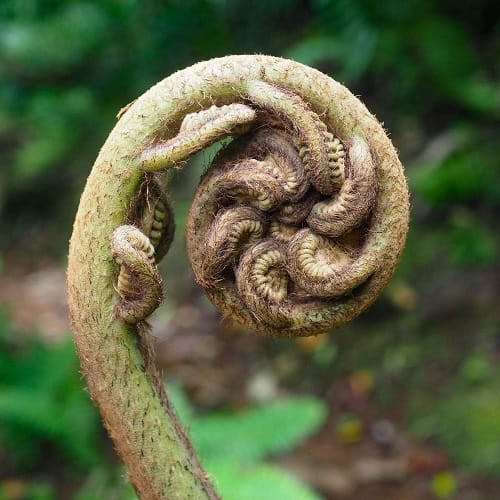 Observe Moorea's Flora and Fauna
Our tours are designed for sporty hikers and nature lovers who wish to blend effort and relaxation through an authentic and ecological visit. At your own pace, come and explore the flora of French Polynesia while our guide shares the rich history of Moorea and its region.
Full-day Private Tours
Duration: 7 hours
A full-day hiking tour with meals included. Contact us for more details.
Rates:
1 to 2 persons: 55 000 F
3 to 8 persons: 75 000 F
Half-day Private Tour
Duration: 4 hours
A half-day hiking tour without meals. Bring your own picnic or contact us for options.
Rates:
1 to 2 persons: 30 000 F
3 to 8 persons: 45 000 F
Shared Tour
Duration: 4 or 7 hours
Contact us to arrange a shared tour.
Rates:
Full-day: 12 000 F
Half-day: 6 000 F
Choose Your Difficulty Level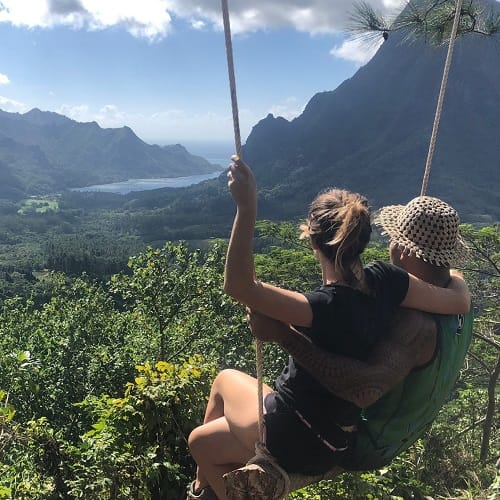 Half-day Hiking Tour - Easy Level
The 3 Pinus hike with an altitude of 309m. Stroll through pineapple fields, visit archaeological sites (Marae), and discover the ancestral trail leading to the ascent of the 3 pines, offering a magnificent view at the summit of Mount Rotui and Cook and Opunohu bays. The round trip covers approximately 7kms.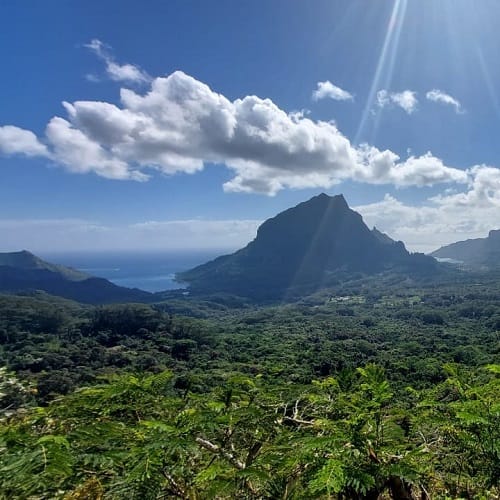 Half-day Hiking Tour - Intermediate Level
The 3 Cocotiers hike with an altitude of 385m. Starting from the Moorea Belvedere (240m) to the 3 Cocotiers ridge at the foot of Mou'a Roa (880m). Cross rivers, visit a bamboo grove, stop at a Banyan tree (Tahitian Chestnut), and reach the summit to admire Cook and Opunohu bays, as well as the caldera and Vaianae Bay (Haapiti).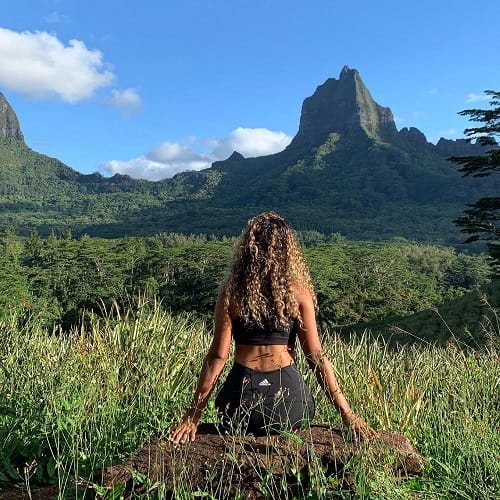 Full-day Hiking Tour - Intermediate Level
Embark on a full-day adventure to discover the Opunohu Grand Loop, ascending the 3 Cocotiers in the morning and the 3 Pinus in the afternoon. Enjoy a local and complete meal (planteur, appetizer, main course with raw fish in coconut milk, seasonal fruit dessert, and coffee) in a paradisiacal setting in front of Mou'a Puta during the lunch break.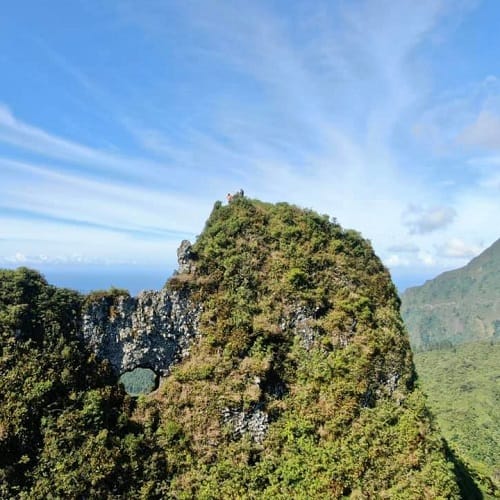 Full-day Hiking Tour - Difficult Level
Ascend the Montagne Percée (Mou'a Puta) at 830m altitude, including a swim in waterfalls and river crossings, or conquer Mount Rotui at 899m altitude, situated between Cook and Opunohu bays. These hikes are very challenging and intended for experienced hikers only (steep and dizzying sections with ropes). The breathtaking panoramic views at the summits reward your efforts after many hours of hiking.
Discover Moorea's Flora and Fauna
Our tours focus on discovering Moorea's flora, the history of Polynesia, and ascending peaks to observe breathtaking natural landscapes. Fabien, a professional hiking guide, will accompany and safely lead you through the island's trails, while emphasizing the importance of protecting biodiversity, mountains, and fighting against invasive species.
Neykel & Fabien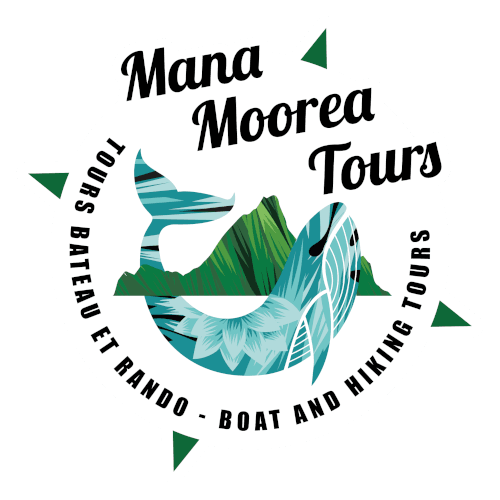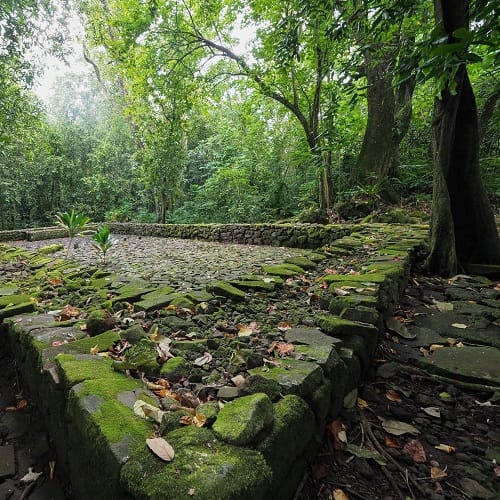 History of Moorea
The name Mo'orea replaced Aimeho, commonly known as Aimeo or Eimeo, towards the end of the 18th century, during the reign of the Marama family. The change occurred after the high priest of the Nu'urua marae in Varari (Haapiti) had a vision of a beautiful yellow lizard, Mo'o Rea, which became, in a way, the emblem of this ruling family.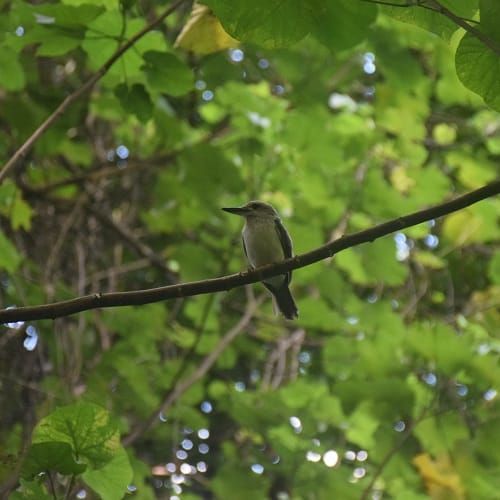 Opunohu Valley
The majority of our hikes take place in Opunohu Valley, extending from Opunohu Bay, one of the most beautiful sites in Moorea. The fertile valley is surrounded by velvety green peaks of the mountain range. Opunohu Valley consists of a large central plain, which, according to geologists, is an extinct crater, overlooking Opunohu and Cook bays to the south. The valley floor varies between flat and undulating terrains, leading up to the mountains that form a natural amphitheater facing Mount Rotui and the two bays.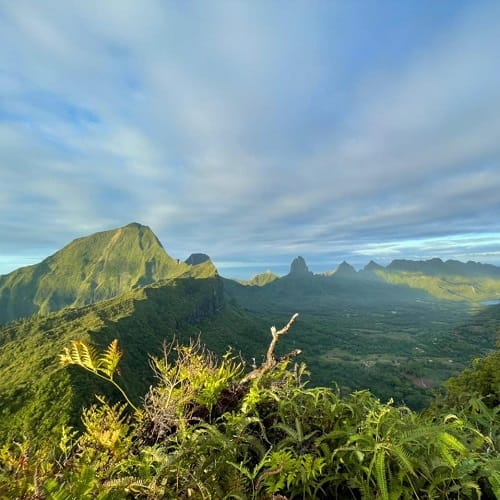 The highest peaks on the island
From here, eight mountain ranges radiate, dividing the island, poetically referred to as Aimeo i te rara varu. The highest peaks surrounding Opunohu Valley are:

Rotui on the northern peninsula (899m)
Tohiea, also known as Tohieva (1,207m)
Putuputura'a; Mou'a Roa, in the shape of a needle (880m)