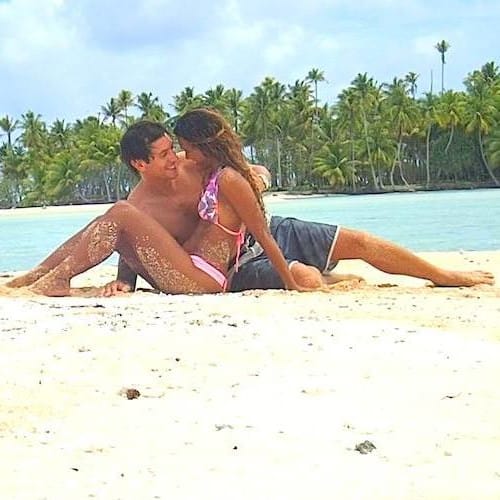 2015: Meeting on Moorea's Lagoon
Neykel has been immersed in Moorea's lagoon since childhood, and to enrich her passion for the ocean, she studies marine biology at the University of French Polynesia. During her university studies, she meets Fabien, the manager of Moorea Natation, on the beach of Tahiamanu. He, too, is in love with the sea, making a living by teaching children and adults how to navigate Moorea's lagoon. After several encounters on the water... a beautiful love story is born.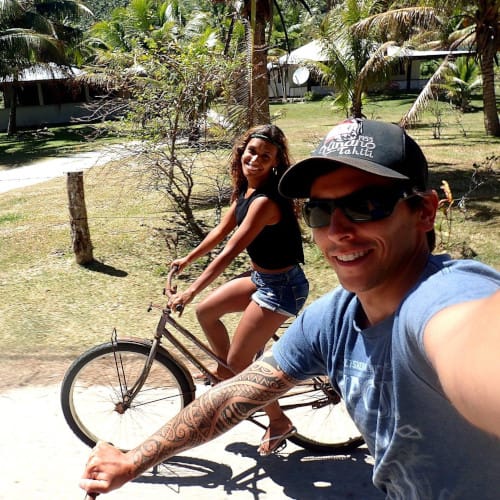 2016: New Adventures
Neykel and Fabien leave French Polynesia to embark on new adventures! To complete her master's degree in marine biology, Neykel undertakes her final thesis for the Grand Port Autonome of Guadeloupe, studying the distribution of cetaceans in the south of the island.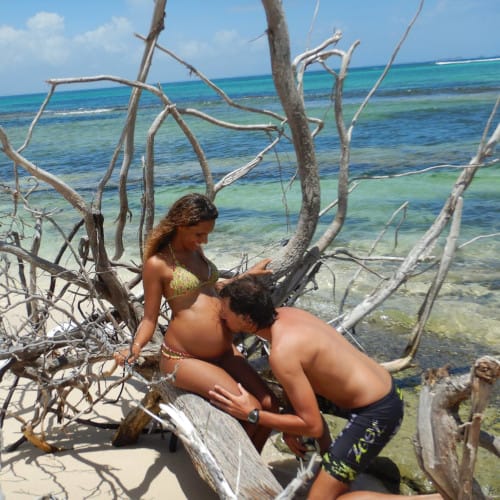 2019: The Family Grows
The family grows as our little Ilaya is born, and to celebrate the union of our little family, we get married on the island of Noirmoutier before returning to our first love, Moorea, where it all began.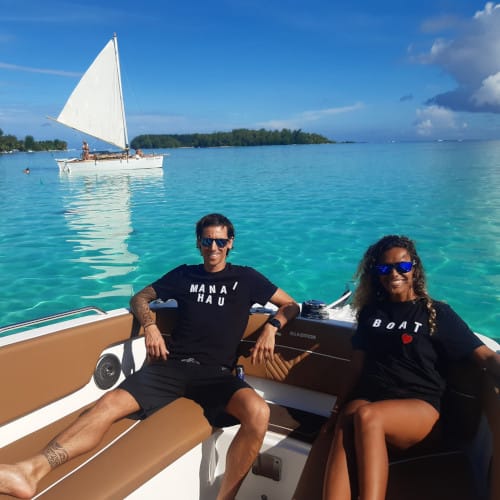 2020: A Family Project
A new adventure begins around a family project. By combining our skills in this marine environment, we created the company « Mana'hau Boat ». We offer private and eco-responsible tours in small groups on the lagoon all year round... and go whale watching on the ocean during the season (July-November). This profession allows us to dedicate our professional lives to the ocean and live our passion: diving and encountering marine fauna in its natural habitat.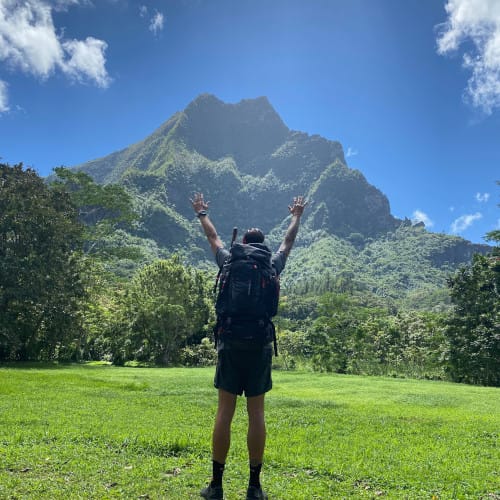 2021: Mana Mountain
After six months of intensive training, Fabien became a certified hiking guide in Moorea. We then launched « Mana Mountain » to offer various types of hikes in the heart of the island, half-day or full-day. We also offer "Land and Sea" combos with a morning hike, a local meal on board the boat at noon, and an afternoon water excursion to discover marine fauna...
2023: Launch of Mana Moorea Tours
After several months of deliberation, we have decided to merge « Mana'hau Boat » and « Mana Mountain » to create a single entity: « Mana Moorea Tours ». This consolidation of our boat tours and hiking tours activities is in line with the creation of our combo tours. It will also enable us to have a single and unified presence on social media.